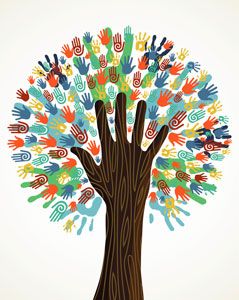 We're more than just an equal opportunity employer; our commitment to diversity makes us who we are. We've created an environment that celebrates differences and lets individuality thrive. Our dedication to inclusion means that our employees are happy, our workplace is healthy, and our work is the best in the business.
When you visit SHRM's corporate offices in Alexandria, Virginia, you'll immediately notice the diversity of our staff at all levels—from the executive team to our individual contributors. But what you'll soon learn is that we also value less visible forms of diversity (religious, LGBT and generational, to name a few).
We're an organization that honors all the unique gifts that our employees have to offer. And we make sure each of these employees has equal access to resources and career opportunities that will help them excel and grow.
After all, a commitment to diversity and inclusion not only makes us a better workplace, it also results in more innovative thinking, more culturally competent products and unbeatable service to our diverse membership.
To learn more about the work SHRM is conducting in the diversity space, visit our diversity page.